1. I had 119,642 crystals.
2. Upgraded a ring ten times and I had 67,532 crystals left. This means the cost is
52,110
crystals.
3. The ring showed I would get
50,292
crystals in return.
4. I dismantled the ring and received:
730 (roughly the original price, not 1034 - that was displayed on the second picture) + 50,292 (return price) + 67,532 (what I had left) =
118,554
.
5. One epic is gone and I ended up with less resources than when I started.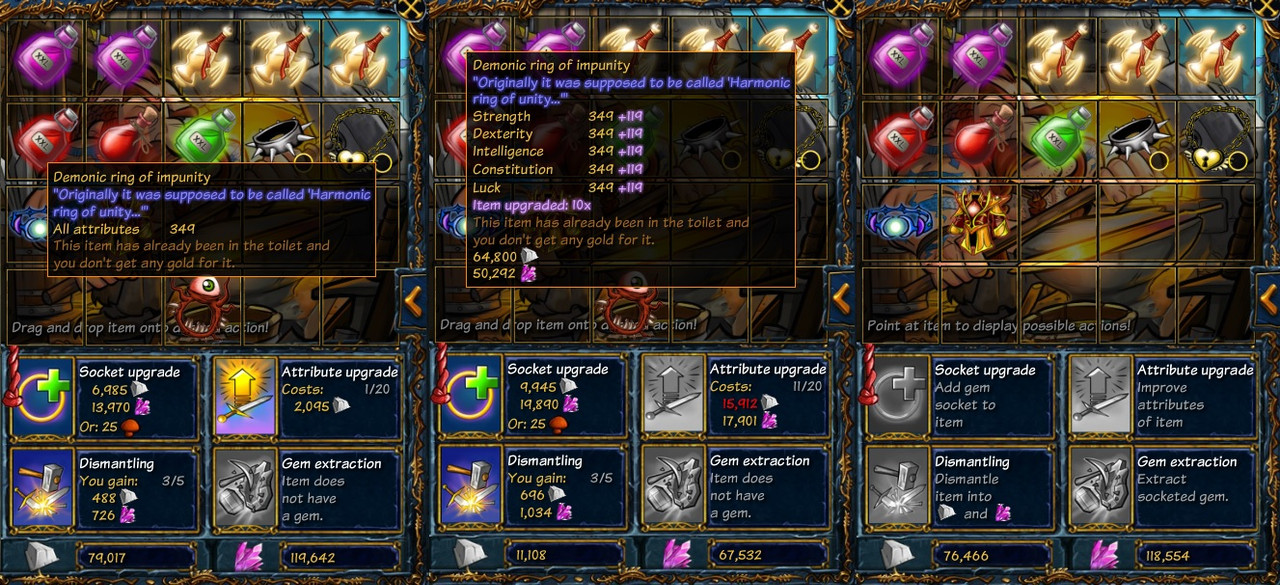 I am lucky this happened to my test hero on s1.de, so it's not a big loss, I would be happy if you fix this.