Hello all!
My name is Integra
I have been playing Shakes and Fidget for roughly a year now
I play the UK server in world 1!
I am currently 122 and a mage!
I am in Syndicate Academy as an officer
I am 18 years of age and a male
Well..... (scratches head) I think that's it!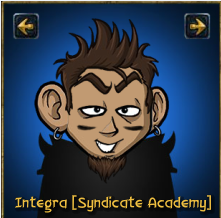 OH AND CHECK OUT MY YOUTUBE CHANNEL IN SIGNATURE!
↓↓↓↓↓↓↓↓↓↓↓↓↓↓↓↓↓↓↓↓↓↓↓↓↓↓↓↓↓↓↓↓↓↓↓↓